---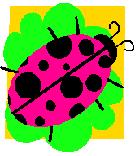 My name is Misty Harris and I am excited to be your child's teacher. This will be my 14th year at PKS. I am entering my eighteenth year of teaching and seventeen of those years have been in kindergarten.
I hold a bachelor's degree from Troy State University and a master's degree from Alabama State University. Education has always been a big part of my life as both of my parents worked in this field. My dad taught high school science, history and P.E. as well as coached football and basketball. My mom worked with special needs children. As you can see, children and education are very close to my heart. I am the proud mother of two girls, Claudia,my eighteen year old, will be a Freshman at Troy University this fall and Chloe, almost nine years old, will be in fourth grade at PES.
My family attends First Baptist Church of Prattville where we are actively involved. It is my hope that you and your child have the best kindergarten experience possible and by working together we can make that a reality.