Courses Taught:
All Subjects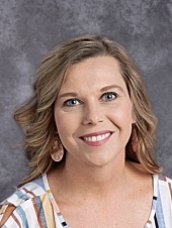 Hello! My name is Jessica Thompson. This is my eleventh year teaching in Autauga County. I feel very privileged to be a part of such a wonderful school system. I graduated from Prattville High School in 2001. I then went to Troy University Montgomery at night and worked as a dental hygienist during the day. I transferred to Auburn University Montgomery in 2008 to complete my degree. I am proud to say that I graduated Summa Cum Laude from Auburn University Montgomery in 2010 with a degree in Childhood Education. I also have a Master's Degree in Elementary Education from the University of West Alabama. I have been married for thirteen years. We have two beautiful daughters, EllaKate & Abby. They are our pride and joy! My favorite thing to do is to spend time with my family. I cherish and enjoy each moment that I have with them. I am looking forward to a wonderful year!
Mrs. Thompson's Daily Schedule
7:30-8:30-Breakfast, Morning Work, Character Education, & Attendance
8:30-9:00-Large Group: Calendar & Shared Reading
9:00-10:15-Reading Small Groups, Daily 5 Rotations, & Writing
10:15-10:30-Reading Intervention
10:30-10:50-Recess
10:50-11:10-Daily Math Lesson
11:10-11:40-Lunch
11:40-12:00-Read, Write, & Rest
12:00-12:40-P.E.
12:40-12:50-Snack
12:50-1:30-Math Small Groups & Center Rotations
1:30-2:00-Social Science/Health
2:00-2:10-STEM/Free Centers & Pack-up
2:10-3:05-Dismissal
***Library or Music-Wednesday-9:40-10:20***
***Counseling-Once a Month***