Hi! My name is Marijac Hunt. My husband, Josh, and I have two boys who are lots of fun! We also have 1 cat and 3 dogs.
We are both Alabama fans...ROLL TIDE!!
I am a proud graduate of Prattville High School...go Lions! After graduating high school in 2001, I went to Auburn University Montgomery where I received my bachelor's degree in elementary and early childhood education in 2005. In 2007, I received my master's degree in elementary education from Troy University Montgomery.

I started my teaching career at PKS as soon as I graduated, and I absolutely love my job!
It's the perfect place for children to begin their school career!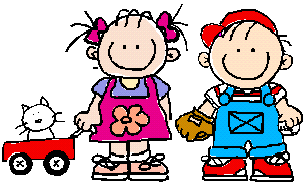 Star of the Week

Beginning in September we will have 1 week to celebrate each child. We will be learning about what makes your child extra special.
Monday-Bring in a poster all about yourself! The poster can include pictures of your family, pets, and your favorite color, food, games, tv shows, etc.
- Bring in items for the guessing jar (I have the jar). Items can be individually wrapped candy, small toys, marbles, dice, etc. Please limit the number of items to no more than 100.
Tuesday-Invite special guests to have lunch with us (10:53-11:18). This could include grandparents, parents, aunts, uncles, etc.
Wednesday-Bring in your favorite snack to share with the class (18).
Thursday-Bring in your favorite book to share with the class.
Friday-Bring in your favorite board game, toy or stuffed animal.
Look What's Coming Up....
09/12-09/19-PKS Community service Drive Project
09/12-Title 1 Meeting 9:00
09/19-09/20-Safety Town
09/25-09/26-Wision and Hearing Screening
10/04-Pumpkin Patch money due!
10/17-Pumpkin Patch field trip
A Few Reminders
-Please check binders daily and take our any daily work and keep it at home. Please sign any permission slips and return them with the money as soon as possible.
-Snack money must be sent Daily-$1.50 in a labeled envelope
-If your child has to be absent because of a sickness, please turn in a note within 3 days of their return