Welcome to Ms. Pat's Class!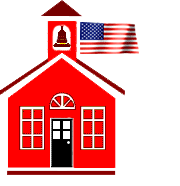 My name is Patricia Fales and the children call me Mrs. Pat. This is my 27th year of teaching, and my 23rd year at Prattville Kindergarten School. I enjoy working with these little ones and I look forward to each new year! My desire is for my students to develop a love for reading and learning!
Class Schedule
Ms. Pat's Class Daily Schedule
7:45-8:15 Morning Work/ Journal Writing/ Character Ed.
8:15-8:50 Reading/Language Arts (Large Group)
(Protected Block)
8:50-10:30 Reading/Literacy Centers (Small Groups)
Shared Writing
(Protected Block)
10:30-11:15 Math / Calendar Activities
11:15-11:40 Lunch
11:40-12:00 Continue Math Activities/Math Centers
12:00-12:30 Rest/Read/Write
12:30-12:50 Social Sciences/ Health
(Reading and Writing Integrated)
12:50-1:30 PE
1:30-1:50 Snack and Juice
1:50-2:40 Social Sciences/ PBL/ Health/ Free Centers
2:45 Pack Up
Library: Tuesdays 10:30-11:10
Music: Thursdays 8:30-9:10