THE KIDS CALL ME COACH SUSAN. I AM STARTING MY 24th YEAR AT PKS. MY ULTIMATE GOAL IS FOR YOUR CHILD TO HAVE "THE BEST TIME EVER" ON THE PLAYGROUND EVERYDAY AT SCHOOL WHILE PROVIDING A SAFE AND HEALTHY LEARNING ENVIRONMENT FOR EACH STUDENT. MY WISH FOR EACH ONE HERE IS TO ENJOY AND LOVE "PLAYING" AS MUCH AS I DO.
PRATTVILLE KINDERGARTEN P. E. SCHEDULE
9:30-10:10 LOWE, MONCRIEF, THOMPSON
10:10-10:50 GRIFFITHS, KNIGHT, MEADOWS, PIPER
10:50-11:30 EBERT, HEADLEY, MCCASKEY, MILLER
12:10-12:50 HARRIS, HIBBARD, RADER
12:50-1:30 ARCHIE, BROWN, CANNON, FALES
1:30-2:10 CALHOUN, HUNT, ROBBINS, WILKES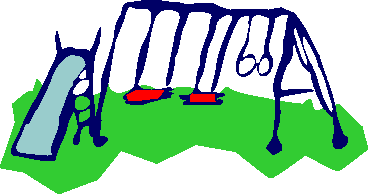 POLICIES
DRESS CODE
• Students must wear closed toe and closed heel shoes during PE.
(example: tennis shoes, loafers, mary janes, or boots)
• No crocs, flip flops of sandals! These shoes are unsafe for
physical activity.
• Students wearing dresses should wear shorts underneath their shirks
to avoid embarrassment. This will allow confidence while performing
activities around others.
PLAYGROUND RULES
• Circle time
o Remain on your own spot
o Sit or stand quietly while receiving instructions for the day
o No running on the circle
• Equipment time
o Must slide and swing while sitting on their bottoms
o No jumping out of swings
o Do not stand on tricycles, bouncers or wooden benches
o No stacking black tires
o Never leave the playground without permission
o Do not pick up anything off the ground and throw it
o MOST IMPORTANT RULE: Keep your hands to yourself
CONTENTS OF REPORT CARD
These categories will fall under your child's Physical Education grade.
EFFORT: Participation in class activities
CONDUCT: Behavior in class, based on the following
1. Practice self control on the circle
2. Cooperates with others
3. Follows directions promptly
4. Follows playground rules consistently
5. Accepts responsibility for PE equipment